Vabbè, sì, Zibaldone ha prolungato le vacanze estive quest'anno. Ci siamo presi una pausa e ad autunno non siamo andati in onda, ma ora ritorniamo a bomba e lo vogliamo fare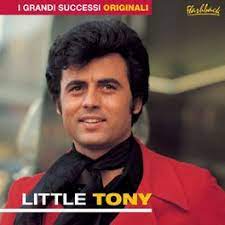 proprio per la chiusura di questo 2022 con lo speciale dedicato alle canzoni natalizie. Dopo il successo delle edizioni degli ultimi quattro anni, ecco qui il volume 5 delle Canzoni di Natale. Come negli anni precedenti la selezione che vi proponiamo è ovviamente sui generis. Nulla o quasi di scontato. Si tratta di canzoni che non vi immaginereste (o sì?) in uno speciale con questo titolo. Dal rock al punk, dall'indie alla canzone d'autore, dallo ska all'hip hop, dal jazz al pop.
Questa la scaletta della puntata:
Elvis Presley (Blue Christmas), Little Tony (Non è natale senza te), I Trovatori (Tu scendi dalle stelle), Torero Band (Silent night), Vince Guaraldi Trio (Skating), Akim & The Teddy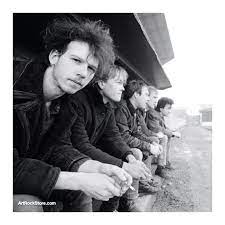 Vann Production Company (Santa Claus is a black man), Jorge Ben (Natal Brasileiro (Que natal é esse)), Julio Iglesias (En un burrito orejón), Vainica Doble (Oh! Jesus), Giorgio Gaber (La cartolina colorata), Mario Merola (Natale 'ngalera), Articolo 31 (È natale (Ma io non ci sto dentro)), Wingclipper (Little star), Everybody Tesla (Mamma per natale voglio la cassetta dei Sangue Misto), Paul and Storm (Christmas eve eve), Gruff Rhys (Post apocalypse Christmas), Half Man Half Biscuit (All I want for Christmas is a Dukla Prague away kit), Ballboy (Merry Christmas to the drunks, merry Christmas to the lovers), Mac Demarco (Wonderful Christmas time), Alex Reed as Joy to The Wham! (Last Christmas love tore us apart), No Doubt (Oi to the world), Angry Snowmans (Bing Crosby wrote festive Christmas songs), Tàrraco Surfers (25 de desembre), Spaziobianco (Natale di merda), The Hives & Cyndi Lauper (A Christmas duel), Serge Gainsbourg & Michel Colombier (Un noël 67)
Buone feste a tutti! Ci risentiamo a gennaio!
Podcast: Reproducir en una nueva ventana | Descargar